I began drawing caricatures professionally at age 16. In addition to private parties, I entertain as a caricaturist at corporate events and various other functions. I also draw digital caricatures in my studio and at conventions.
I studied art formally at several art schools and universities across the country. When I finished school, my career consisted of sculpting giant food sculptures for the next 9 years. I exhibited my sculptures in contemporary national galleries and group museum shows.
My current puppet business utilizes the culmination of my caricature, sculpting and painting skills. Each puppet head is sculpted in clay, cast in plaster, cast in latex, and then painted and sealed. I design the clothing to represent the person that I am working on. The clothing is sewn by both me and my associate.
Along with my caricature business and puppet business, I also paint custom murals. The murals I have been commissioned to paint vary from whimsical children's rooms to Trompe L'oeil illusions and architectural painting. I am working on a series of non= commissioned paintings, some of which can be viewed at www.ellenlustig.com. I also work part time at Children's Memorial Hospital providing healing arts and craft projects for oncology outpatients.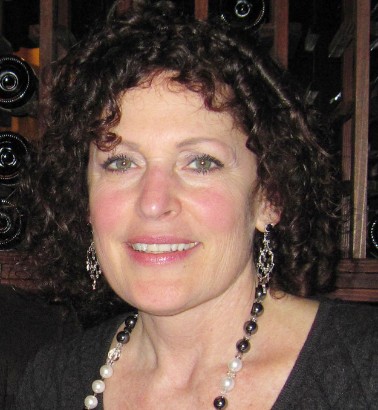 Ellen, got the puppets in the mail today. They are wonderful! Thanks for all your hard work. Neal Logan